It's a good thing that oil and water don't mix, because photographically speaking it makes for some really interesting photos. I'm sharing how I made these images, but also want to share my inspiration behind them.

I had originally tried this over a year ago when I saw the idea in one of my photography books by Bryan Peterson and hadn't thought much about it until recently. My inspiration to try this again came from a bible study I just finished by Beth Moore called James [Mercy Triumphs] and on week 3 day four, the title of the lesson was, The Folly of Favoritism.

Ouch!
Have you noticed how society tries to pretend that the two [faith and favoritism] can be blended into a nice cocktail when actually no matter how much you try to stir them together they will always separate, just like oil and water. In truth, we demonstrate the reality of our faith by the way we live, how we favor some people over others. And as a society we are constantly going against that character of faith when we choose appearance as what is important. We are constantly influenced to be impressed by status, wealth and fame and to find favor with the haves rather than the have nots. But our outwardly appearance tells nothing of who we really are, how we favor others does. This was definitely a mirror looking lesson for sure, some things didn't look so nice and in the weeks since I have been paying a lot more attention to my thoughts and my part in this. Beth said, "Let's let this segment of Scripture [James 2:1-7] speak its brutal truth to us, because, if this shoe fits, we need to burn it." I am human . . . and I don't know about you, but I have a few stinky shoes to burn because I don't want to add to the world's pollution.

So I set out to give myself a tangible reminder on how faith and favoritism don't mix. And you know what, no matter how much I stirred, that oil and water always separated. It did however, make some pretty pictures.


My set up and how-to are after the photos:
[f 14]
[f.7.1 ]
[ f 5.6 ]
[ f 4.5 ]
[ f 6.3 ]
[ f 6.3 ]
This one wasn't completely in focus, but I like how it turned out.
[ f 10 ]
This is a side view into the container.
[ f 10 ]
It may be hard to see but there are tiny pieces of lint or fuzz and dirt that blew into the water.
[ f 7.1 ]
In the above and below photos, I used a really large pattern of jelly beans (scrapbook paper).
I love how these turned out.
[ f 4.0]
First, you'll need a clear glass pan. It's better if there aren't any impressed markings on the bottom, although mine did have them-you'll just have to shoot around it. The pan will also need to have a small handle on the edge in order to elevate it off the surface of your table. For that I used two large plastic glasses and rested the edge of the container on the top of them. Fill your container with water about half way to 3/4's and then slowly pour just a little oil (you can always add more later). You might also want a wooden skewer
to stir the water and oil back up if the oil starts to group back together.
I didn't use my tripod for this, for several reasons.....I was using my 40mm macro lens which means I have to be closer than I would have been able to get using the tripod, and sometimes the oil drops don't want to stay still and you have to chase them a bit. Which brings me to my next suggestion...I used manual focus. The camera had a really hard time trying to focus on something, and usually wanted to focus on the paper below.
For my pattern under my container of water I used some scrapbook paper, but just about anything will work that has pattern or color. I liked a medium to smaller print because it showed up better in the bubbles trapped in the oil, like in the first image. This is just a sampling of what I used:
In both the 2nd, 5th and 6th shots I used the paper on the bottom left and you can see how different the results are. There really are so many variables to this, but you can see it's a simple set up.
I did want to see what I could get with my 50 mm [1.8] and 18-135 mm lens:
The first one is with the 50 mm at f 4.0 - but it has a minimum focusing distance of 18".
I didn't get it focused as sharp so I couldn't crop as close. That's where the tripod with this lens would
be helpful. And remember how I said it's better if there are no pressed markings on the bottom? You can see why in these photos at the very top
of
each
This was taken with the 18-135 mm lens at f 5.6 (80mm), and the same thing - the tripod would've been helpful. In all honesty I was too lazy to get it, lol! And I only experimented with these just last night on my
covered front porch and it was overcast . . . and I was tired. I'm confident I could've had better results if the lighting was better and I had kept trying. But I did want to show you that it is possible if you don't have a macro lens. Sharp focus would be really important if you wanted to crop in closer.
So here are some tips and suggestions:
I used vegetable oil

I used my 40 mm macro lens, but experiment with other lenses (and possibly extension tubes)

Make sure your glass container is clean and lint free

A windy day will make you crazy! It will blow the oil around making it hard to focus and you will get all kinds of things in your water.

Experiment with different size apertures. Since it's all on the same plane most of what it will affect is the background.

Although I have done it on a bright but overcast day, mid-morning sun seemed best.

You will want to use manual focus

I used the wooden skewer after a while to stir, to make different designs. I also used it to poke the middle of an oil drop to get some bubbles.

If you do have any bubbles, it does give you something to

focus on a little easier.

Lukewarm or room temperature water works best.
Okay, I hope I didn't forget anything! If you have any questions at all just ask and if you do try this and post it, I would love to see your results!
Happy snapping,
Love, Kim
XO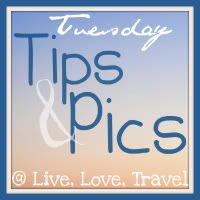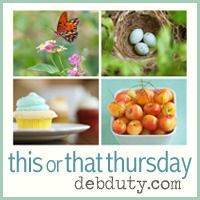 And sharing at
Communal Global